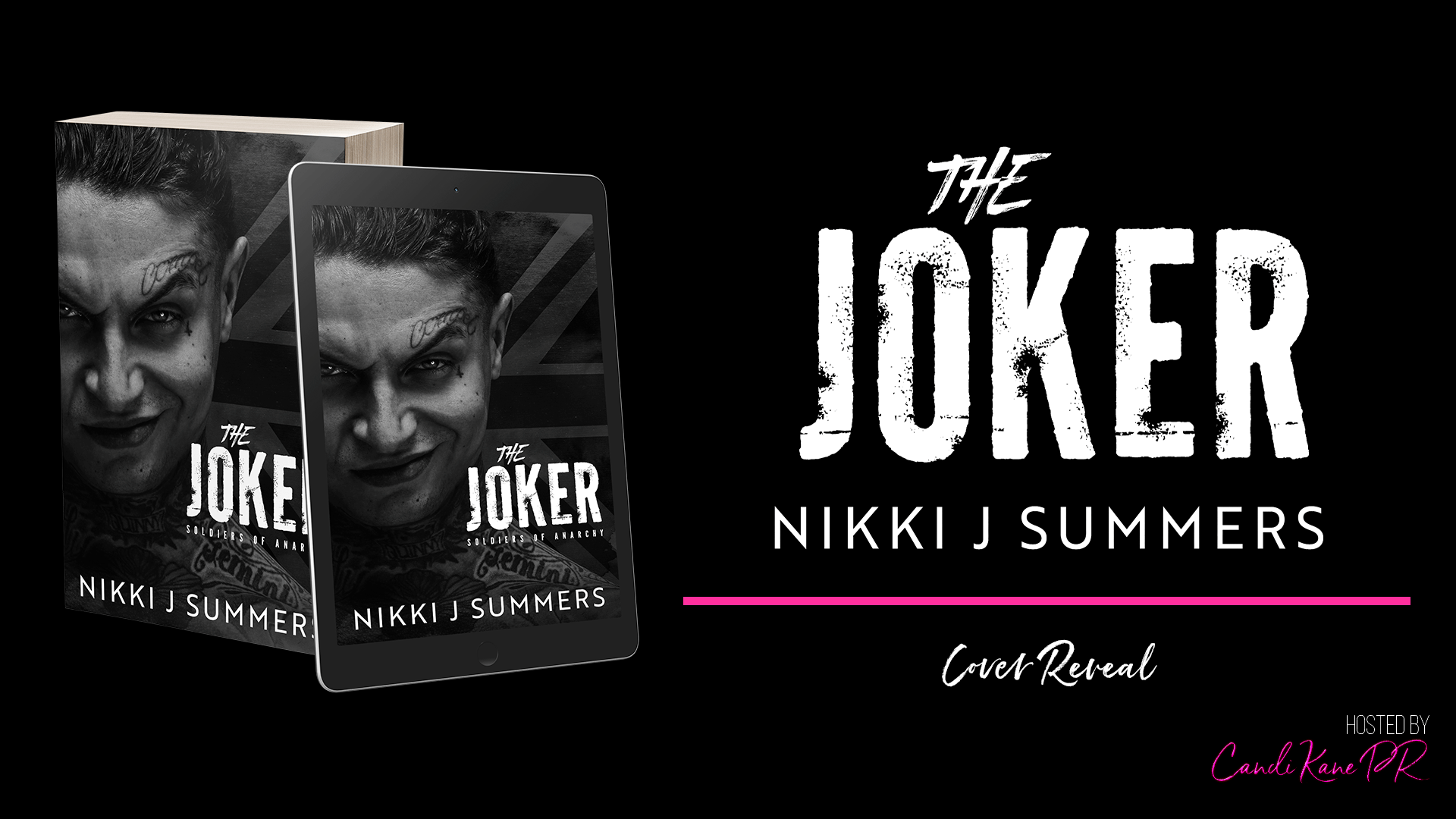 THE JOKER (Soldiers of Anarchy #3) by Nikki J. Summers
Release Date: October 27th
Genre/Tropes: Enemies to Lovers/New Adult/Slow Burn Romance/Gritty U.K. Setting/Vigilante Justice/Cocky Hero/Sassy/Strong Heroine/Dark themes (Check trigger warnings)
Cover Model- @jord_liddell
Photographer- @chrisdavisstudio
Cover Design- @lorilovesbookjackson
Check out this haunting cover reveal! The Joker, the third book in the Soldiers of Anarchy series, by Nikki J. Summers is coming October 27th!!
Preorder your copy today! https://mybook.to/TheJoker
Add to GR: https://www.goodreads.com/book/show/61949418
Blurb:
Do you want to know a secret? I'm a little crazy.
Want to know another? All the best people are. I'm the guy that smiles as I plan your downfall. Laughs as you cry in pain. Tells a joke as I read you your last rites. And howls as I send you to the hell you deserve. I'm the good guy, wrapped up in a warped, depraved package of sin. A saviour, destined for the depths of hell. My life is perfect. My friends are psychotic. Everything is how I like it… uncomplicated chaos.
Until her. She thought she could destroy me.
Ruin me in the worst way.
Thing is, I love a challenge, and the only one getting destroyed in this twisted little game is her… in the best way. They call me The Joker, because I always have the last laugh. And I'm about to show the world the greatest trick of all. No one messes with a King and lives to tell the tale.
The Joker is an Enemies to Lovers, New Adult, Standalone Romance from Nikki J Summers. This story takes place in the Soldiers of Anarchy world, and although reading The Psycho and The Reaper will help to understand some of the characters, it's not essential to the enjoyment of this story. There are scenes of a violent and sexual nature in this story, therefore it is intended for readers of 18+ years. Please take note of the trigger warnings listed in Colton's letter at the start of this book.
About Nikki J. Summers:
Nikki J. Summers is a romance addict who loves to write about strong, feisty heroines and dark, brooding alphas. When she isn't locked away in her writing cave, she's teaching primary school children, or lost in her kindle. She currently lives in Staffordshire in the U.K with her husband and two children.
Connect with Nikki:
Facebook: https://www.facebook.com/nikkijsummersauthor
Facebook group: https://bit.ly/2J1Hbwy
Instagram: https://www.instagram.com/nikkijsummersauthor
TikTok: https://vm.tiktok.com/ZMeJ7DdMQ/
Twitter: https://twitter.com/BooksSummers